The essential toolkit for secondary computing teachers
Training and inspiration that grows your confidence and transforms your teaching.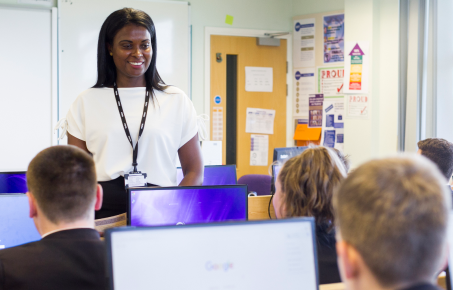 Certificates
Improve your subject knowledge and gain confidence with our nationally recognised certificates.
Subject knowledge certificate
Our professional development programme, Computer Science Accelerator, is designed to help you develop or refresh your subject knowledge.
Teach secondary computing
Following on from the Computer Science Accelerator, gain the confidence to take your teaching practice to the next level.
Bursary support
We offer bursaries to teachers working in state-funded education in England.
CS Champions
Our team provide support and mentoring to help you complete the Computer Science Accelerator programme.
"The online courses let me go through the content at my own pace, while the face to face gave me more hands-on experience with practical programming."
Kasim Rashid
Maths and Computer Science teacher, London
"As a result of the programme, I am now a computer science teacher! The programme has given me the confidence to realise the skills that I have."

Nigel Ferry
D&T to Computer Science teacher, Gateshead
"Completing the Computer Science Accelerator has honestly changed my career. It has given me the confidence to do so many new things."

Annie Cuffe Davies
ICT and Computing teacher, London
Courses
Begin your computing journey, develop your understanding of a specific topic, or improve your pedagogical practice. We offer bursaries to teachers working in state-funded education in England.
Browse our courses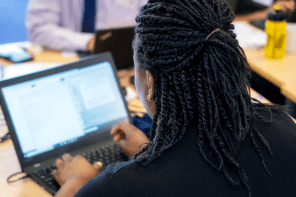 Featured
Higher attainment in GCSE computer science
Explore how to improve attainment in GCSE computer science, look at how students should tackle exam questions, retrieval practice and interleaving, and progression from KS3 to KS4.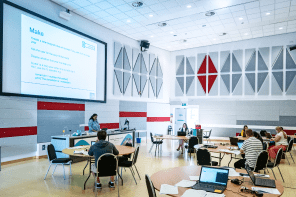 Featured
Teaching GCSE computer science: improving student engagement
Improve student engagement in your GCSE computer science lessons by developing your classroom pedagogy.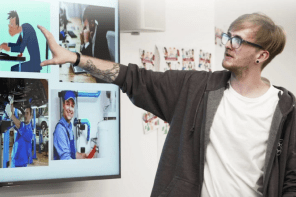 Featured
Impact of Technology: How To Lead Classroom Discussions
You will explore the ethical, legal, cultural, and environmental concerns surrounding computer science.
Resources
Free teaching resources for key stage 3 and 4. Everything you need to teach computing including lesson plans, slides, assessments and activities.
Browse teaching resources
Featured
This unit begins by defining a network and addressing the benefits and importance of computer networks, before covering how data is transmitted across networks using protocols.
Featured
This unit will help your learners to understand binary and hexadecimal numbering systems, how to convert between bases, coding systems and how text, images, and sound are represented in computers.
Subject knowledge assessments
Evaluate your students' knowledge with our free, online, self-marking assessments. Each topic includes a pre and post teaching multiple-choice assessment.
Isaac Computer Science is our free online learning programme for A level computer science teachers and students. Access our time-saving learning materials that cover the full OCR and AQA curriculums.
Discover Isaac Computer Science